When you need a skilled power of attorney lawyer, turn to us.
Power of attorney documents are a valuable part of estate planning, but many misconceptions surround them. For example, a common point of confusion is how much power an agent has and when the powers of attorney go into effect. In fact, there are numerous limiting factors and stipulations you can put into place that outline what actual authority someone has and when they gain that authority.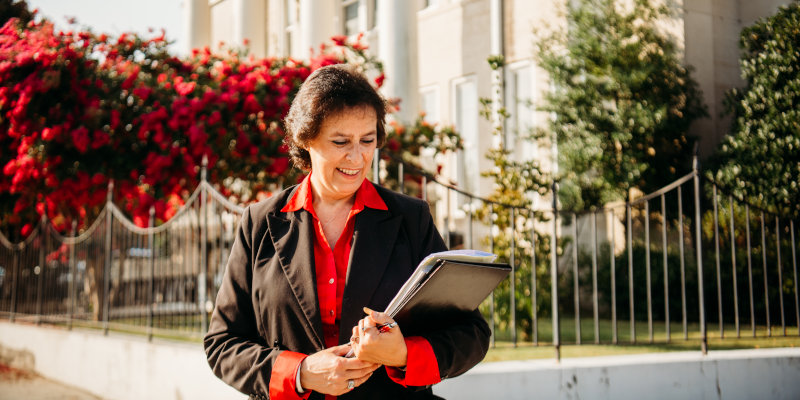 If this sounds confusing, you're not alone. The right power of attorney lawyer can help you successfully navigate this complex process and ensure that you have a plan you are completely satisfied with. Here at Hildebrand Law Office, P.C., we proudly serve as a power of attorney lawyer for residents around LaFayette, Georgia, and we would be happy to assist you.
As your chosen power of attorney lawyer, we can help you create and understand all the documents related to granting powers of attorney. Our role in the process includes the following:
Drafting and reviewing related documents.
Thoroughly explaining legal implications.
Assisting you with choosing a suitable type of power of attorney for your needs and with any customizations that you may want.
Ensuring you completely understand the significance and implications of granting someone powers of attorney and that you are of sound mind when you draft your documents.
Overseeing the witnessing and notarization processes.
Planning for implementation, including outlining circumstances that would lead to a power of attorney becoming effective.
Updating or revoking powers of attorney.
Aid in preventing agents from misusing or abusing their authority, including outlining how to detect abuse or misuse.
Providing legal guidance and representation if any disputes arise about the interpretation or execution of a power of attorney.
Creating a power of attorney is a complicated and serious endeavor, so it's important for you to do all you can to ensure you fully understand the process and its implications. If you're searching for a power of attorney lawyer to assist you, don't hesitate to reach out to our office.
---
At Hildebrand Law Office, P.C., our power of attorney lawyers assist clients from LaFayette, Kensington, Rising Fawn, Ringgold, Fort Oglethorpe, and Trenton, Georgia.