It's important to understand what a power of attorney can do.
A power of attorney is a legal document that lets someone handle your personal, financial, and legal issues on your behalf. It is a critical tool that can help and protect you when you cannot make choices independently. Understanding how to appoint a power of attorney in LaFayette, Georgia or the surrounding area and ensuring your documentation is correct is just one of the ways we can help you at Hildebrand Law Office, P.C.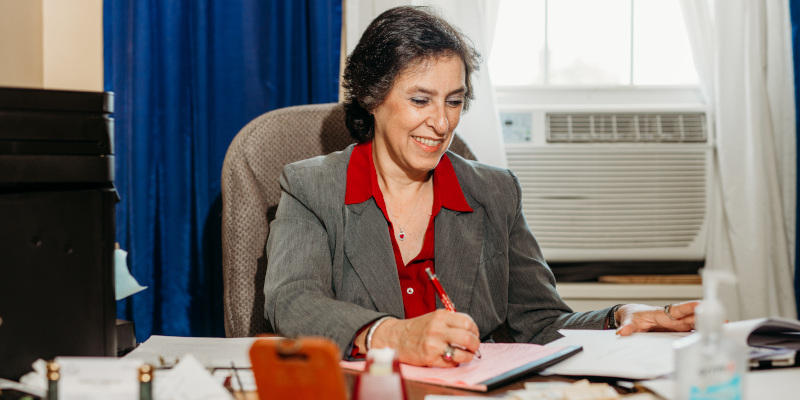 If you're unsure if you need a power of attorney, consider some of the situations in which this legal paperwork can be helpful. For example, if you become mentally or physically unable to care for yourself because of an accident, illness, or age, a power of attorney ensures that someone you trust can do so. The person you choose will be able to make decisions about your medical care, finances, and more, so it is vital to make a sound decision about who your agent will be. Without this designation, it may be difficult for your loved ones to handle your affairs.
You might also need a power of attorney if you travel for extended lengths of time. This allows your agent to do things for you while you are away. For instance, if you are in another country and need a legal document to be signed or a financial transaction to be finished, your power of attorney can take care of these things.
A power of attorney can also be beneficial when it comes to running a business or managing money. If you own a business or have investments, you may need someone to handle transactions, sign contracts, or make financial choices on your behalf. Giving power of attorney to a trusted friend can ensure your business keeps running even if you can't be there.
As you can see, creating a power of attorney isn't something you should do lightly. Your agent should be someone you can fully trust and who looks out for your best interests. We can help answer any questions about the power of attorney process and provide you with legal representation in LaFayette or the surrounding area to ensure the documents are completed and filed correctly. Contact us today to see how we can help.
---
At Hildebrand Law Office, P.C., we create power of attorney documents for clients from LaFayette, Kensington, Rising Fawn, Ringgold, Fort Oglethorpe, and Trenton, Georgia.