Choose us as your adoption attorney when growing your family.
Adopting a child or going through the legal process of surrogacy can seem daunting when you have to do it on your own, but Hildebrand Law Office, P.C. serves clients from LaFayette, Georgia and surrounding areas and is here to guide you through the process from start to finish. Offering personable service and affordable rates, our adoption lawyer provides you with necessary services to successfully adopt.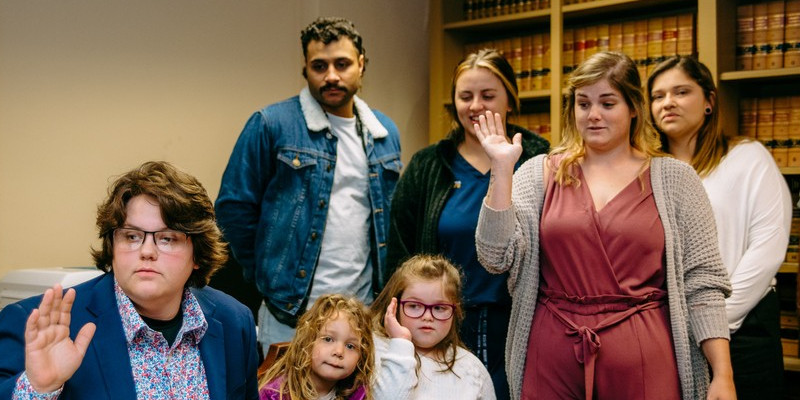 As an adoption attorney, we handle many different types of adoptions, including the following:
DFCS adoptions—We can help you with the adoption process if you intend to adopt a child in the foster care system.
Relative adoptions—If a child in your family is left without proper care and you want to step up to provide that child with a stable, loving home, we can help you with the adoption process.
Stepparent adoptions—Through the stepparent adoption process, you can prevent potential custody issues if something were to happen to your spouse.
Domestication of foreign adoptions—If you adopted your child from a foreign country, domesticating the adoption can provide your child with a U.S. birth certificate.
Third-party adoptions—A third-party adoption refers to any adoption situation where you adopt a child who is not related to you.
Adult adoptions—We can guide you through all the necessary steps to formalize an adult adoption.
Surrogacy of parentage—If you want to grow your family through surrogacy, we can establish the needed legal framework to ensure the success of this arrangement.
We are excited to help you grow your family through the adoption process. To schedule a consultation with our adoption attorney, reach out to our office today.
---
At Hildebrand Law Office, P.C., our adoption attorneys assist clients from LaFayette, Kensington, Rising Fawn, Ringgold, Fort Oglethorpe, and Trenton, Georgia.
Similar Services We Offer: